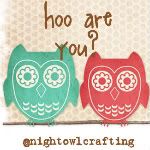 1. What is the most physically painful thing that has ever happened to you?
child birth. No question. I though I was going to die. My epidurals didnt work... yes I said epiduralS-plural. They tried 3 times. Apparently my labor was different because of my Cerebral Palsy, once the mucsles contracted, they didnt stop. It was just one.BIG.long.contraction.Luckily, She came relatively quickly, but those 2 hours were horrid! Fun times! :) She's worth it though!
2. What would you name your next child or if you don't have any your first child?
Did you not read above? Another one?! Kidding!! I do want more. I don't know about names though. Every time I say I like one, someone in my friends/family uses it. So, I think I'll keep quiet!
:)
3. If you could add one feature to your car, what would you choose?
Built in DVD player. Hands down.
4. If you named your house (or car or computer) what would you name it?
cramped
5. What is your dream occupation?
Exactly what I'm doing... Stay at home mom. ♥