Love this!
First... Moments such as these:
I'm so grateful that I can stop and remember that she's two and these moments are all too fleeting. As much of a pain as this was to clean up, it was well worth her smiles, giggles and this snapshot! She drives me nuts lately, but I want to cry at the same time because I cant slow time down. I just want to keep her little.
Next, My Auburn tigers going 9-0!!! I think the BCS poll is full of crap for giving our #1 spot to Oregon, but that's fine for now, takes the target off our back! We'll be #1 in the end!!! WAR EAGLE!!!
I got a huge bag or assorted baby potatoes for .79/lb!! Made my day. I love these things and they're uisually well over $3/lb. :D
Oh, Ben & Jerry... My hips hate you.
I also need to say how thankful I am for the gospel of Jesus Christ and how grateful am to me a member of the LDS church. I think those of us who have grown up in the church take it for granted sometimes. This week I've been reminded what a blessing it is to have the truth. I'm so grateful for this and all other blessings my
Heavenly father has given me. :)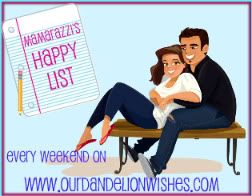 Link up and count YOUR blessings!