HOOOOOOOOO ARE YOU?
Click here to link up and play along...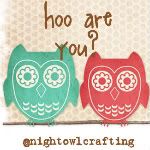 Here are this week's questions!
1. Are you fond of cooking? I LOVE it. I consider it my talent in life. I love cooking delicious, healthy meals for my family. No boxed, sodium filled junk in my house! I'm pretty proud of that!
2. What kind of food do you prefer eating when you are out? Depends! I love Chinese, a good steak, mexican...
3. Which do you prefer, sweet or salty? Again, depends on mood!
4. Where is the last place you ate out at? Cracker Barrel or Genghis Grill... Can't remember which was last.
5. What's for dinner tonight? Cheesy bacon Potato chowder