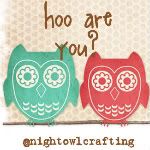 This week's questions:
1. Do you like to listen to Christmas music?
I ♥ to listen to Christmas music! I pretty much listen to it year round. I have 3-4 fave cd's that I rotate.
2. Are you one of those people who get all their shopping done early,
or do you do most of it in December?
I buy a little here and there, but it seems we usually don't have $ til the week before.
3. Do you set a budget on how much you spend on each person?
On everyone BUT Abby. :)
4. Do you send out Christmas cards?
Yes, later than I'd like, but yes.
5. Do you enjoy this holiday season or does it stress you out?
A little of both. I enjoy it more than not. I think I just take on too much.